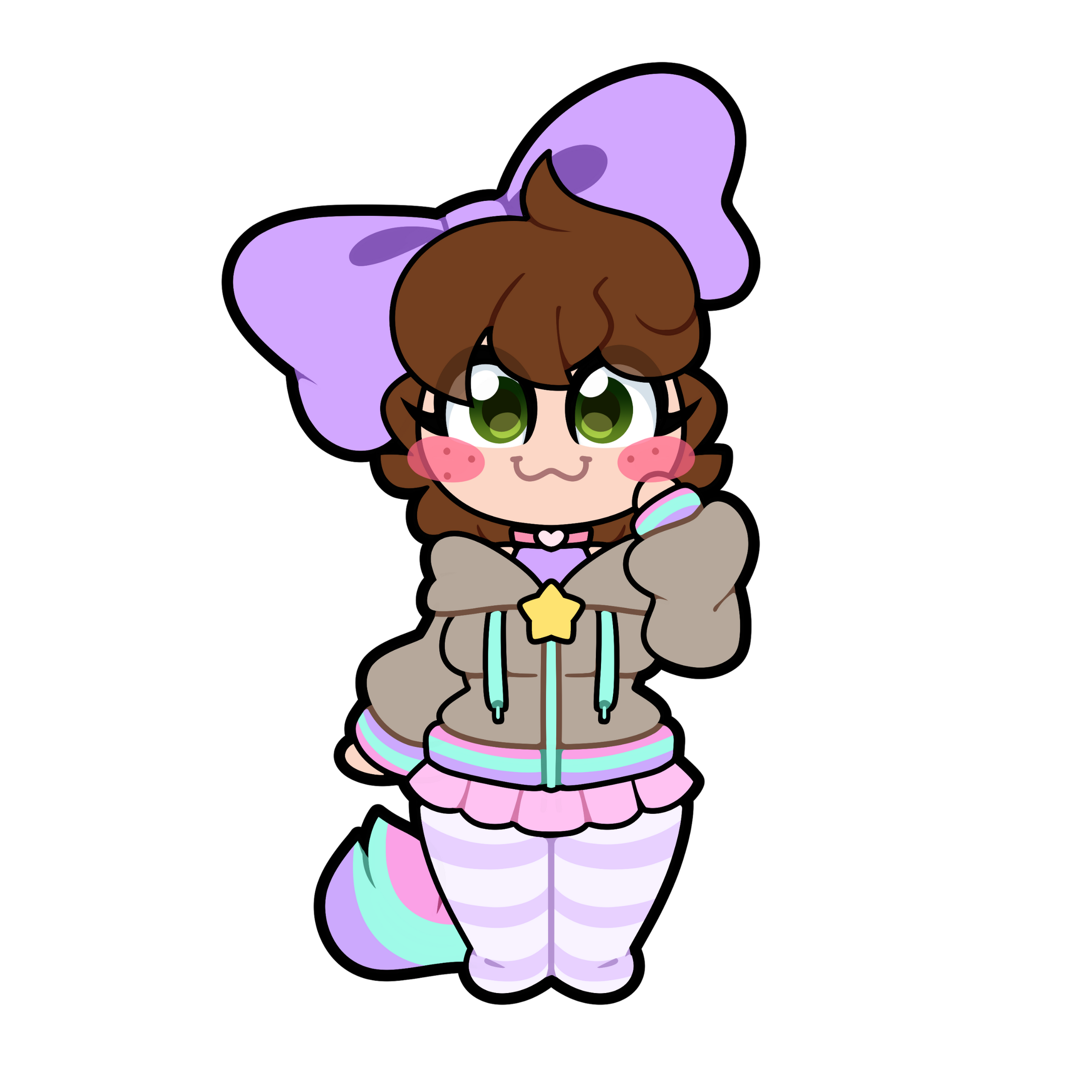 BefishProductions
| 23 | She/Her | Taken | Commission Artist | Live2D Rigger | ENVTuber |
---
Email | [email protected]
For Commission/Business Inquiries Only Please!
---
F.A.Q
Q:
Will You Draw Me? For Free??A:
No (:
---
Come Get Your Art!
Some Important Links before Commissioning!
For quick n' easy access, try my VGen form! It has most of my commissions listed, and it's hassle free!
VGEN DOES NOT ACCEPT PAYPAL. They accept all other types of cards but PAYPAL must be through DMs!
Enjoy the experience of DM'ing, or don't see what you'd like on VGen? Wander through these sheets! If you still don't see what you'd like, feel free to DM me!
Welcome To...
Befish's Commission Pile!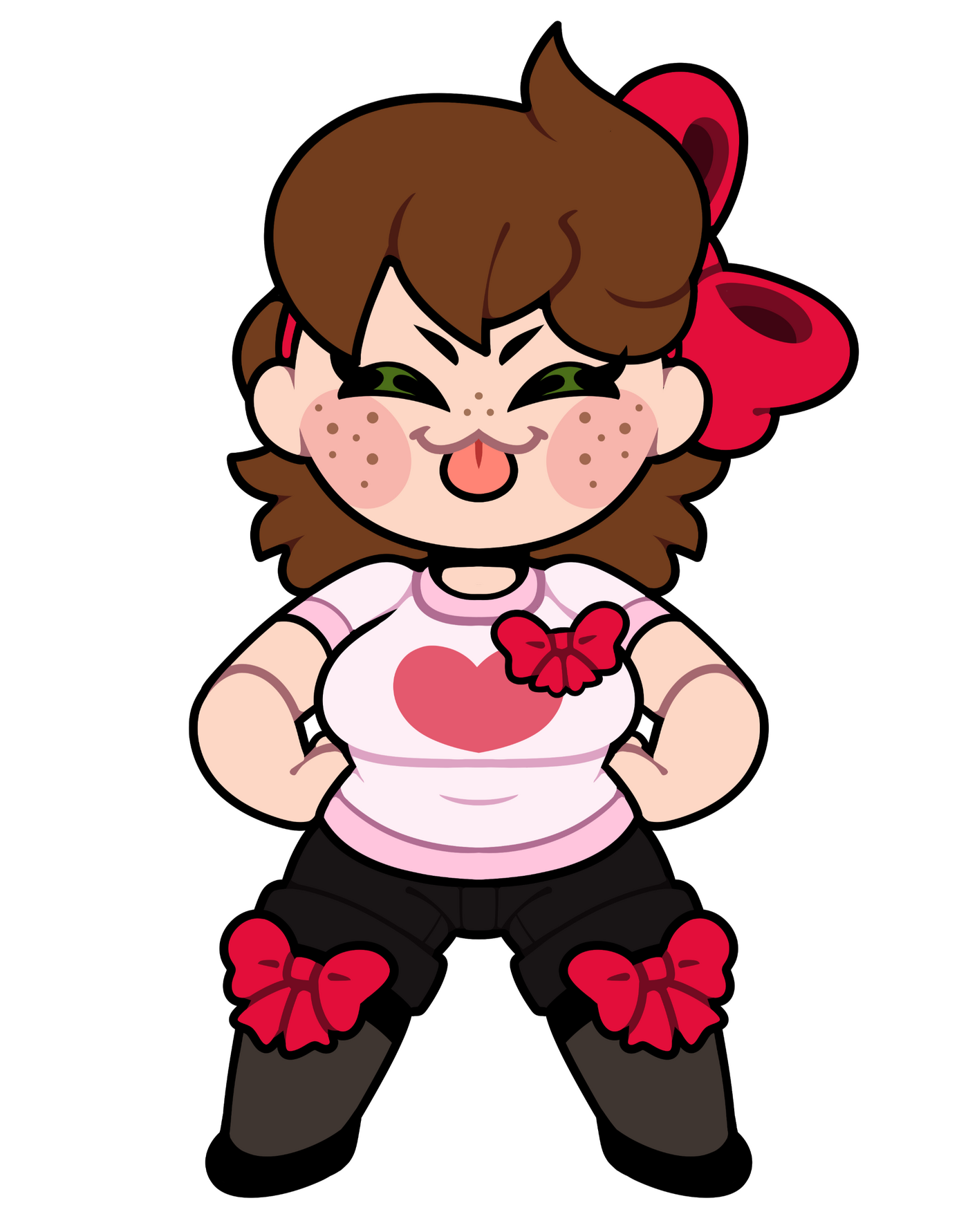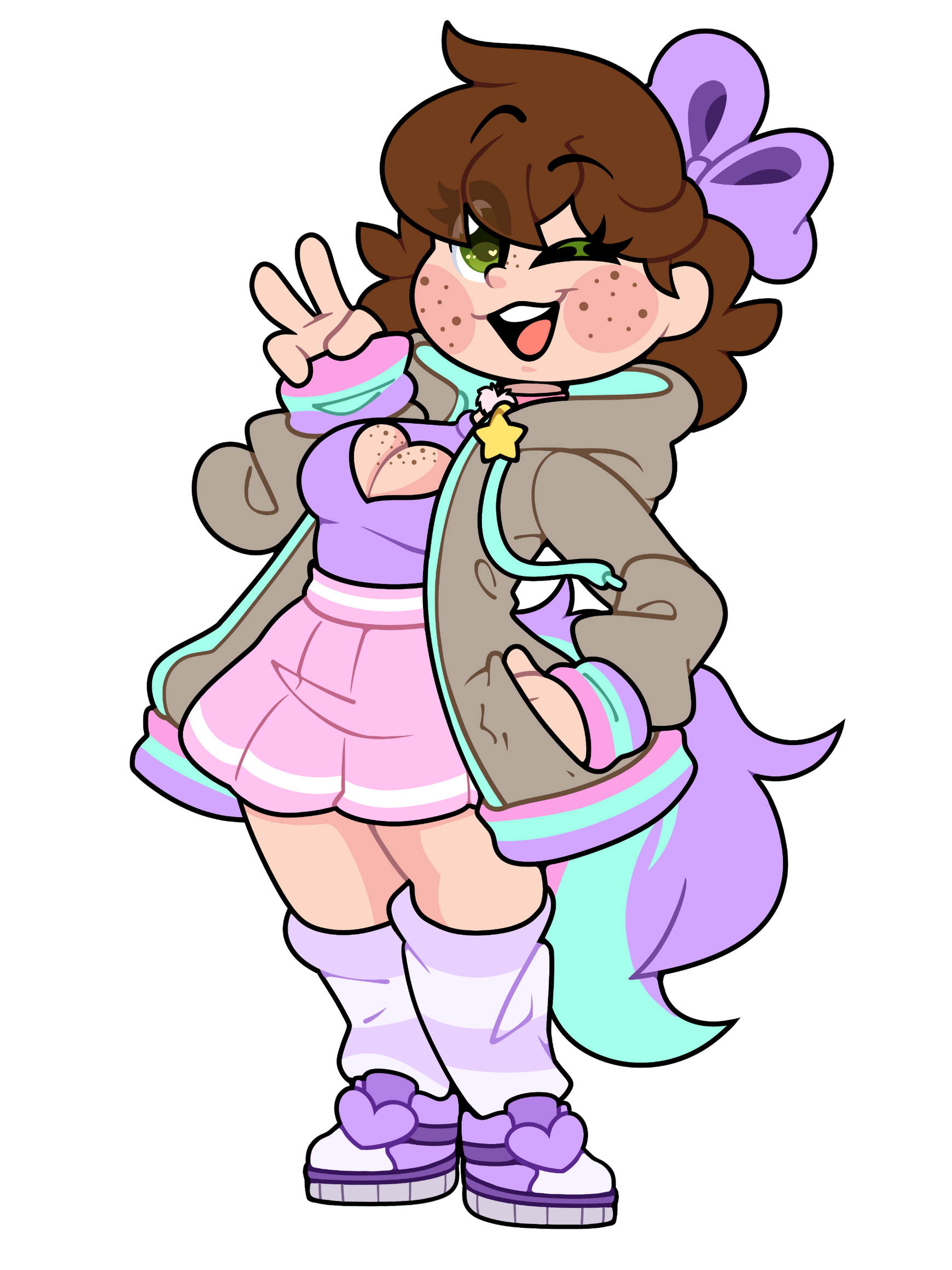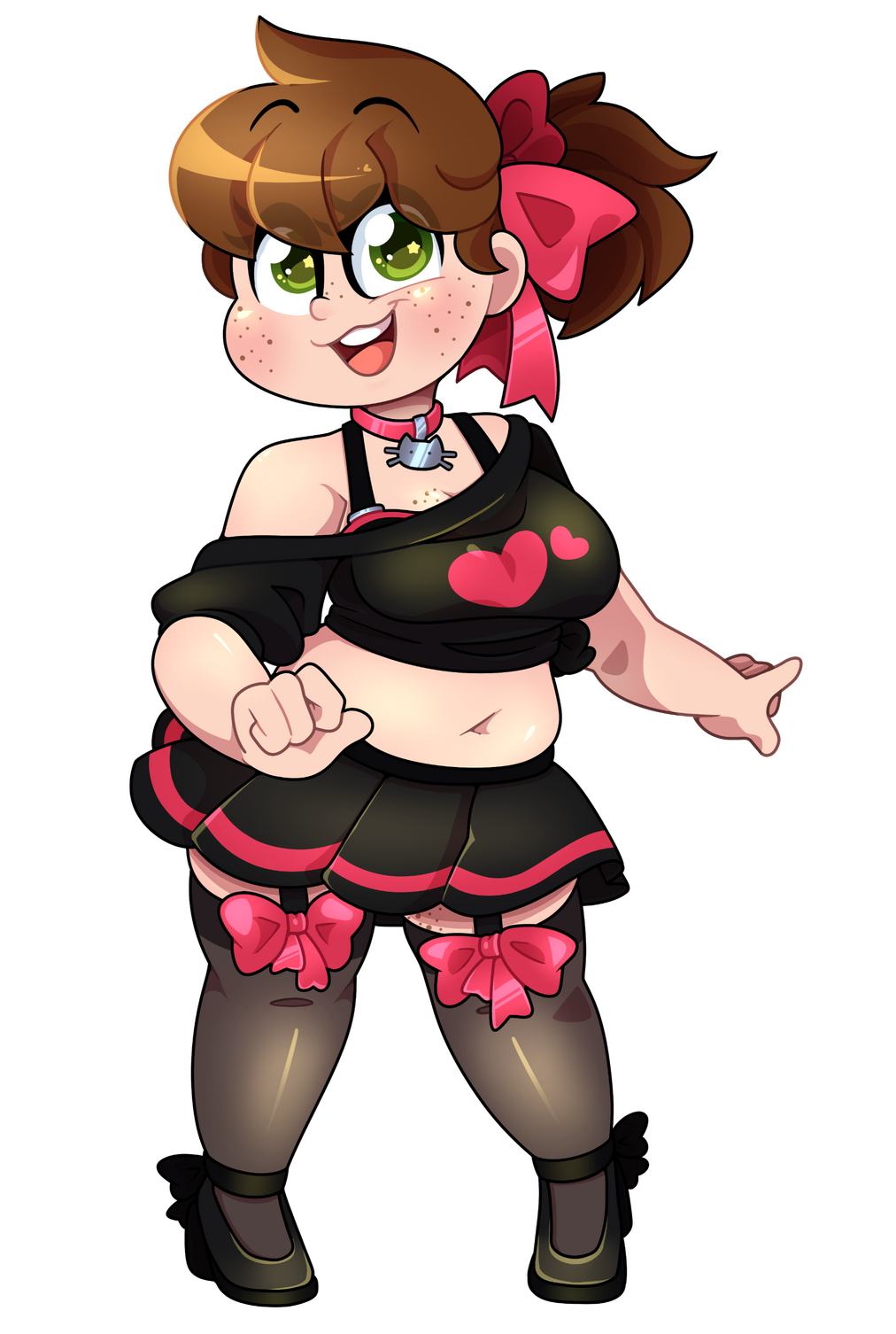 Pony/Feral . $35
Normal . $45
Pony/Feral . $50
Halfbody . $60
Fullbody . $70
Pony/Feral . $70
Halfbody . $80
Fullbody . $90
While Pony Prices may be less, be aware that if your character is really complicated, you'll be charged for a normal character instead!
These Commissions are SINGLE CHARACTER & Come with a "Color Splash" Background!
Additional Characters Are Always +50% The Base Price!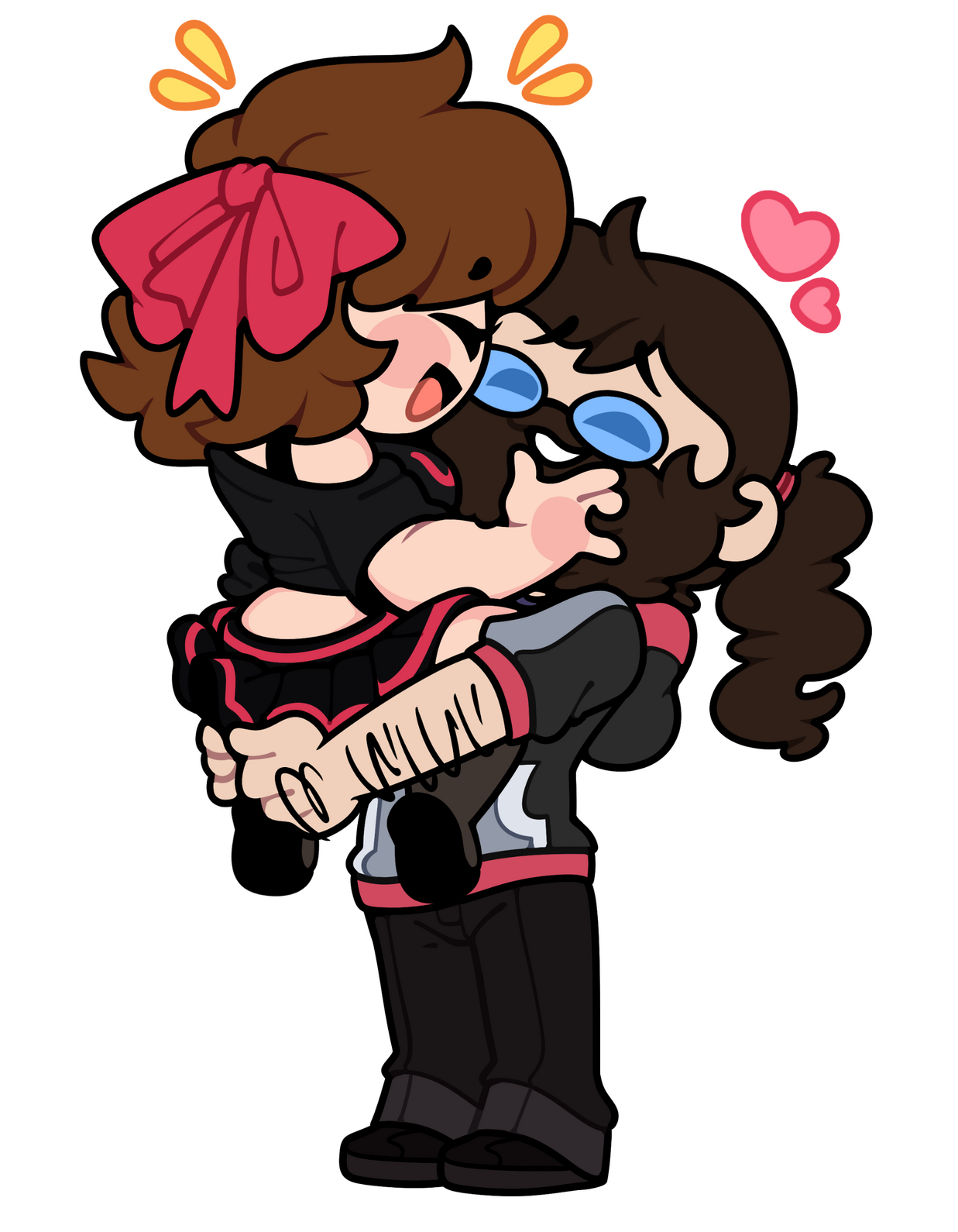 Full Illustrations
$150 - $300
These Prices Differ Wildly depending on details, the background, shading, etc. Lots to Consider! Keep that in mind when getting a Quote!
My backgrounds are also very experimental. Style may change depending on the subject! If you're looking for it to look like a very specific bg I have posted, please let me know!
Other Commissions!
Sketches
$30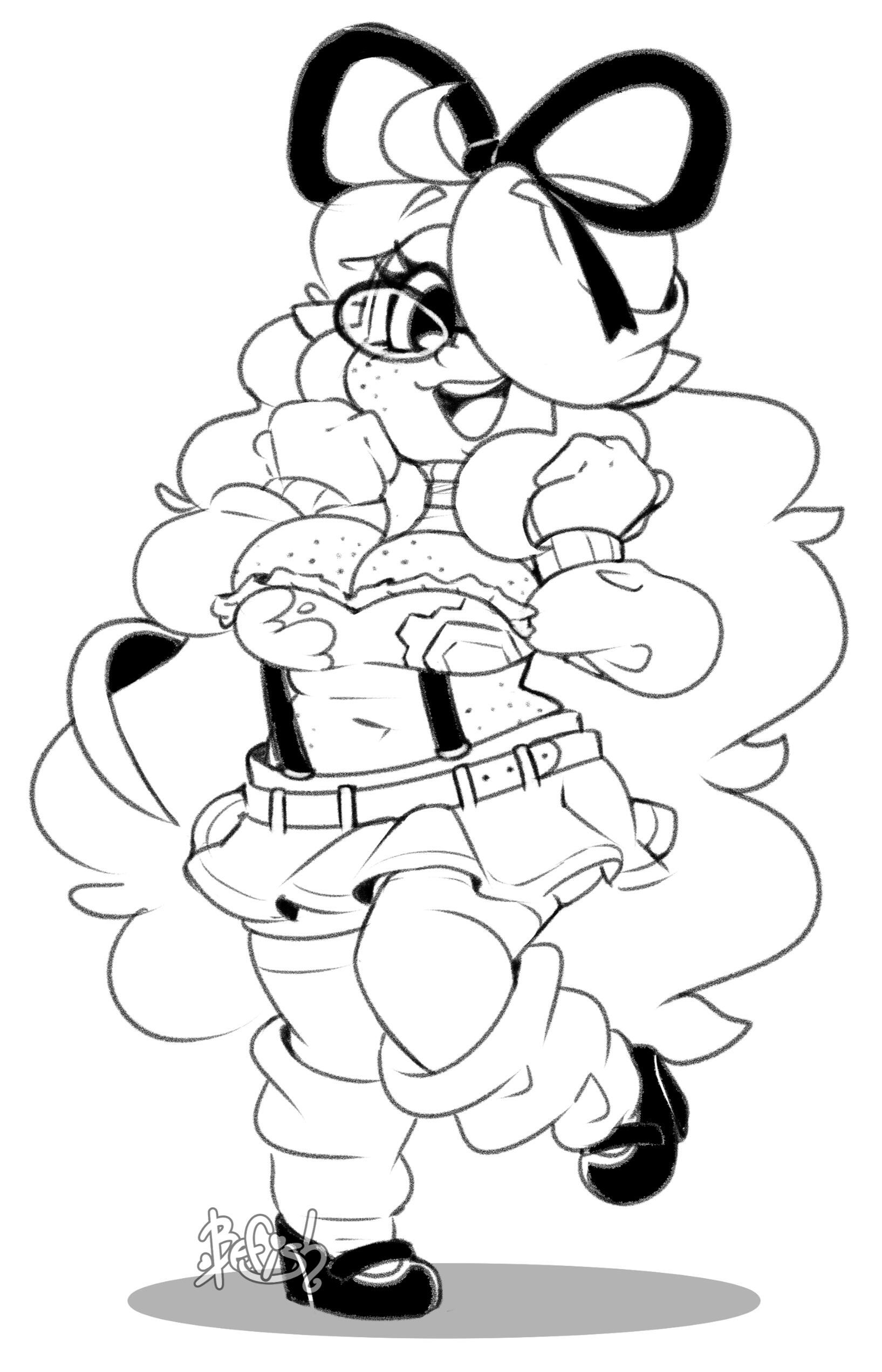 These will be either fullbody or halfbody, it's a surprise unless specified! You can also get chibi sketches if you ask! ♥
Gremlins
$30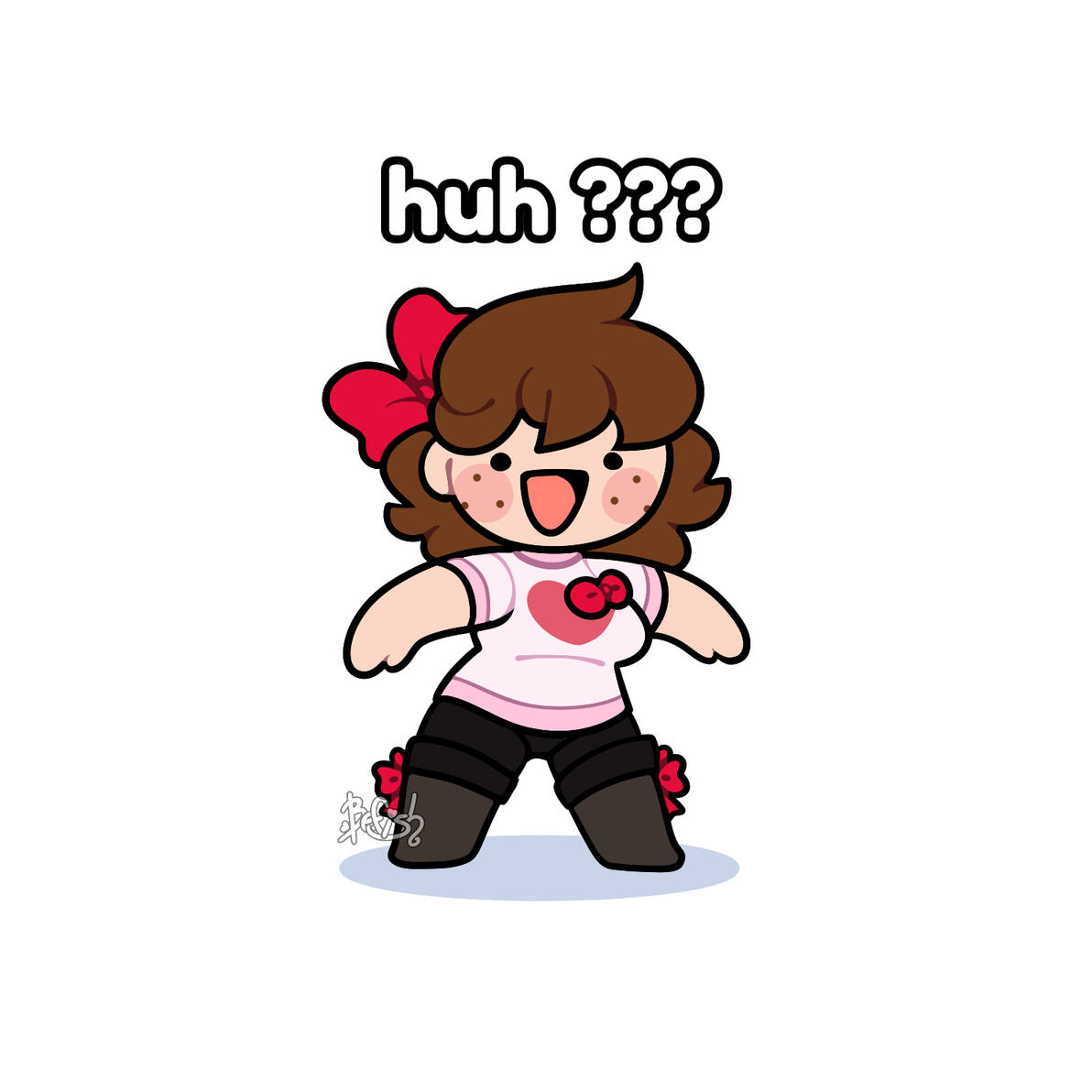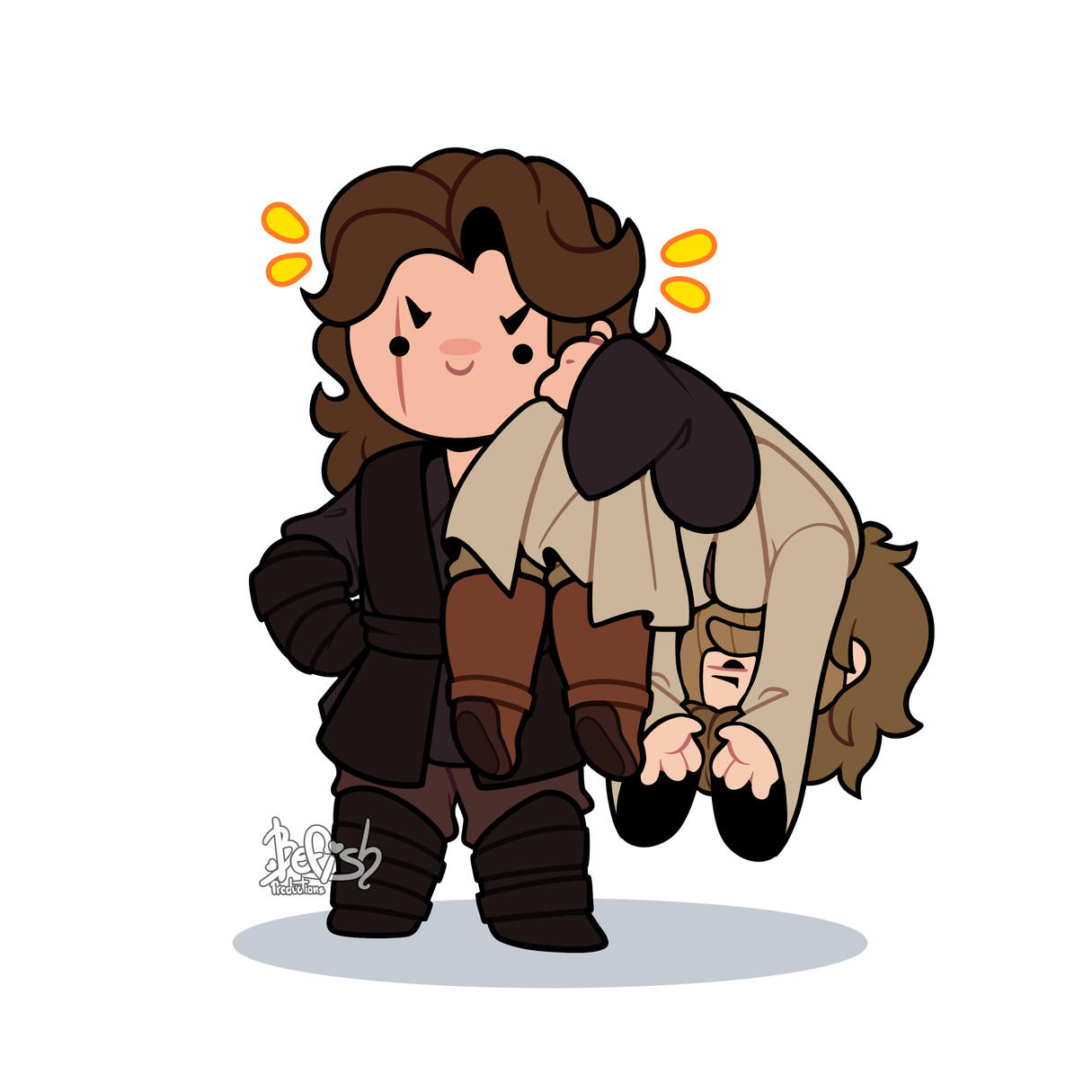 Icons
$35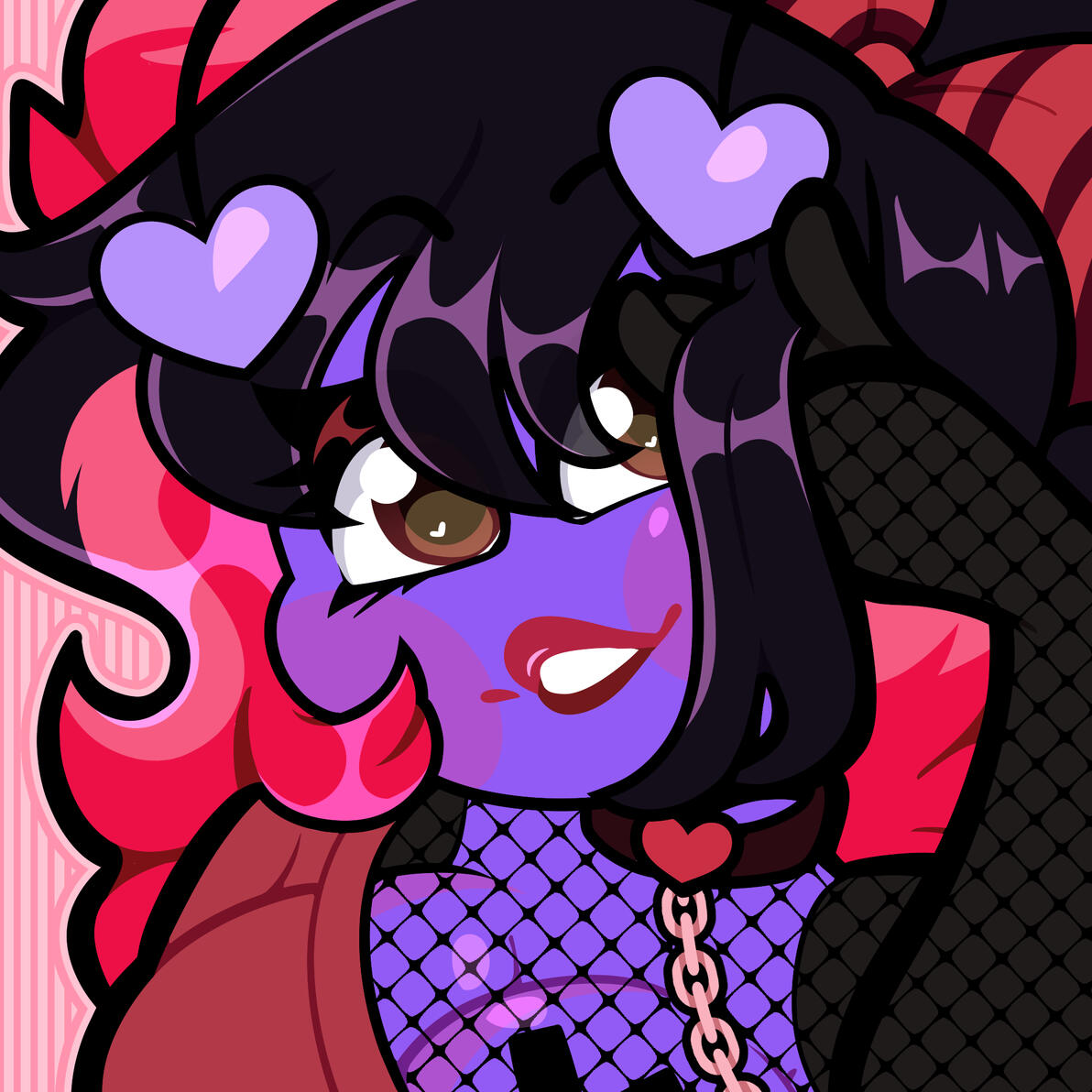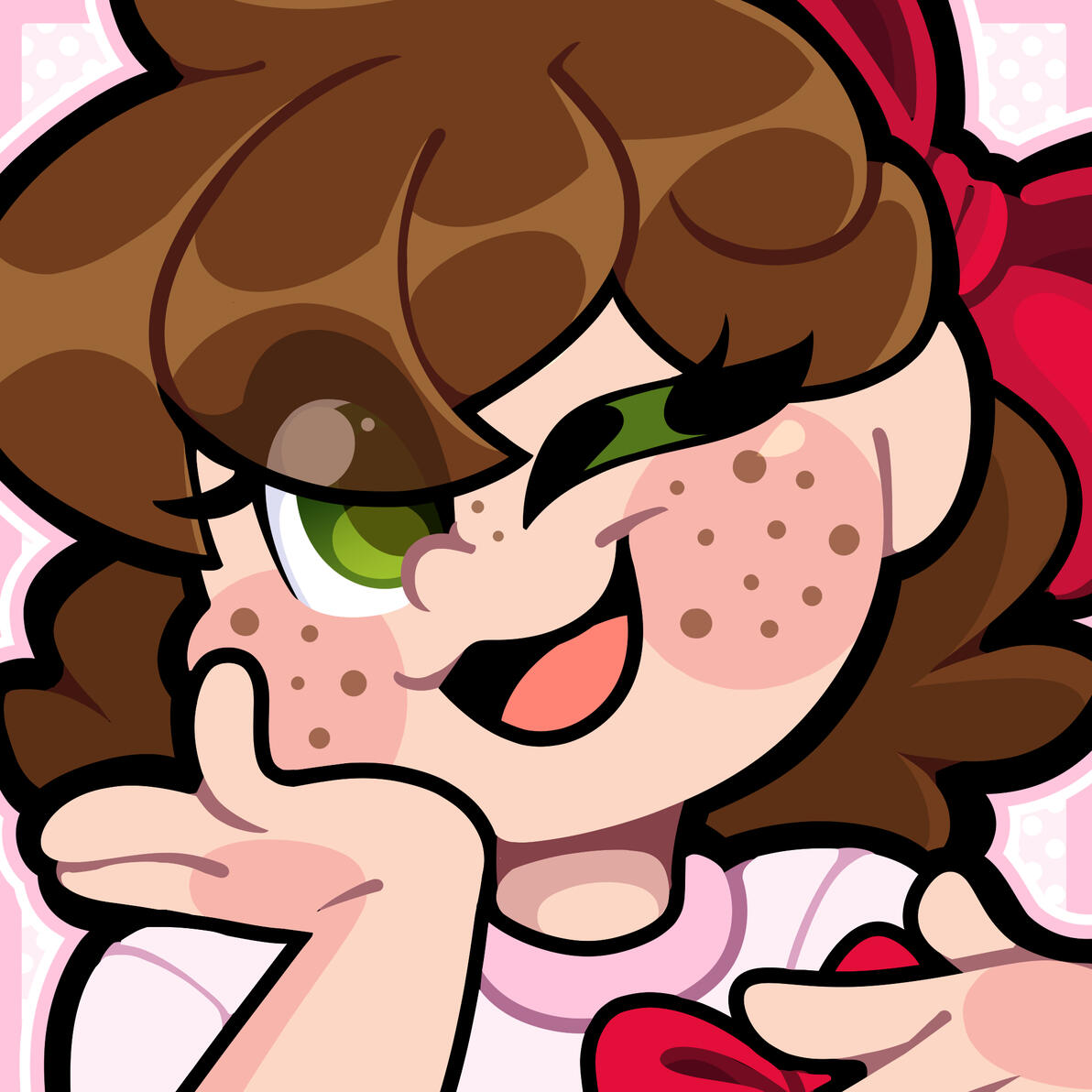 These are limited to one character!
Couples icons are $60!
Reference Sheets!
Reference Sheets can either come in easy to understand tiers, or can be fully customizable!
Premium Tier
$80
Front Pose | Color Scheme
Gold Tier
$110
Front Pose | Back Pose | Color Scheme
Platinum Tier
$140
Front Pose | Back Pose | 2 Outfits |
Color Scheme
Extra Price Info
Outfits | Patterns | Items . $15
Extra Full Body . $35
Character Designing . $60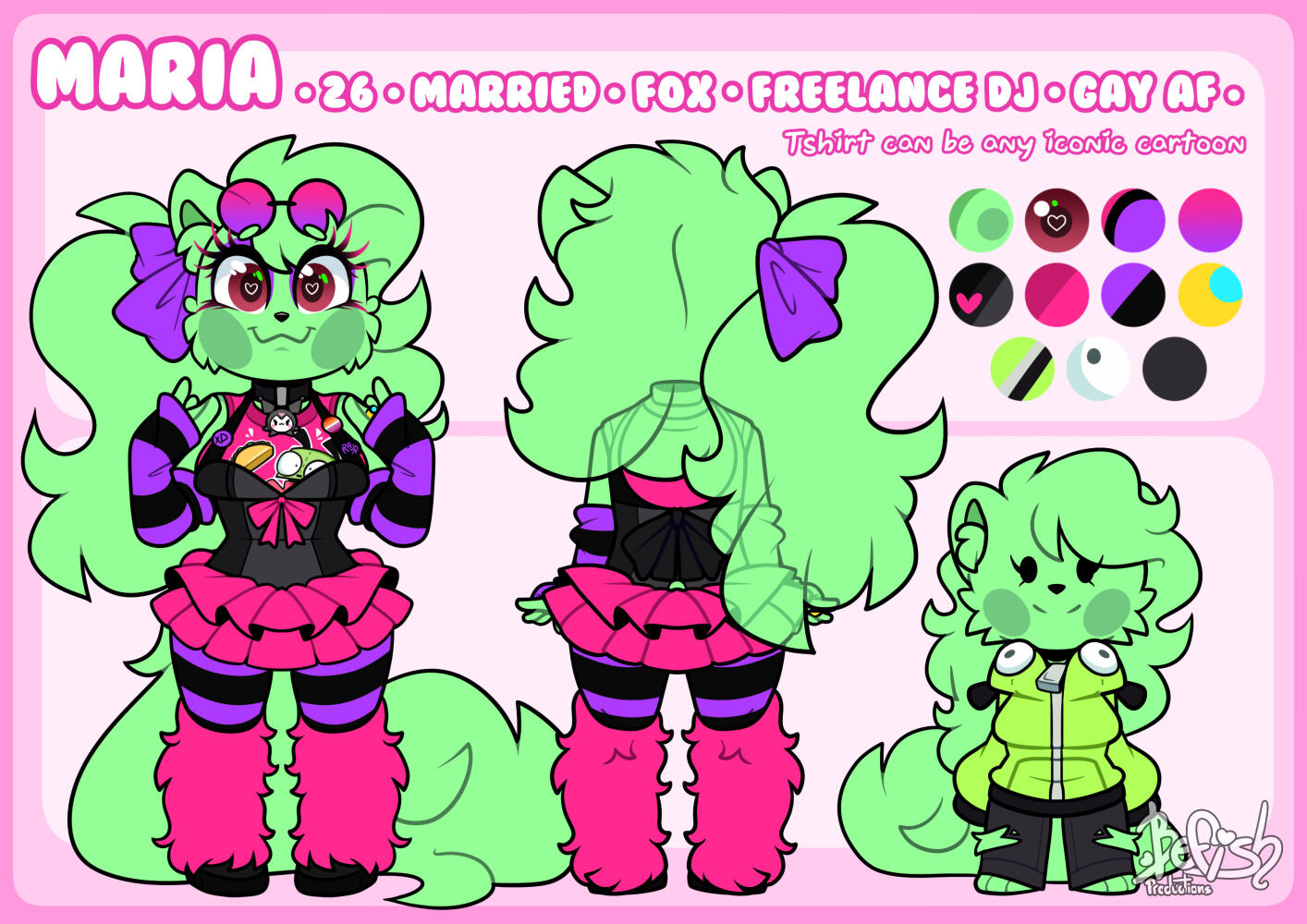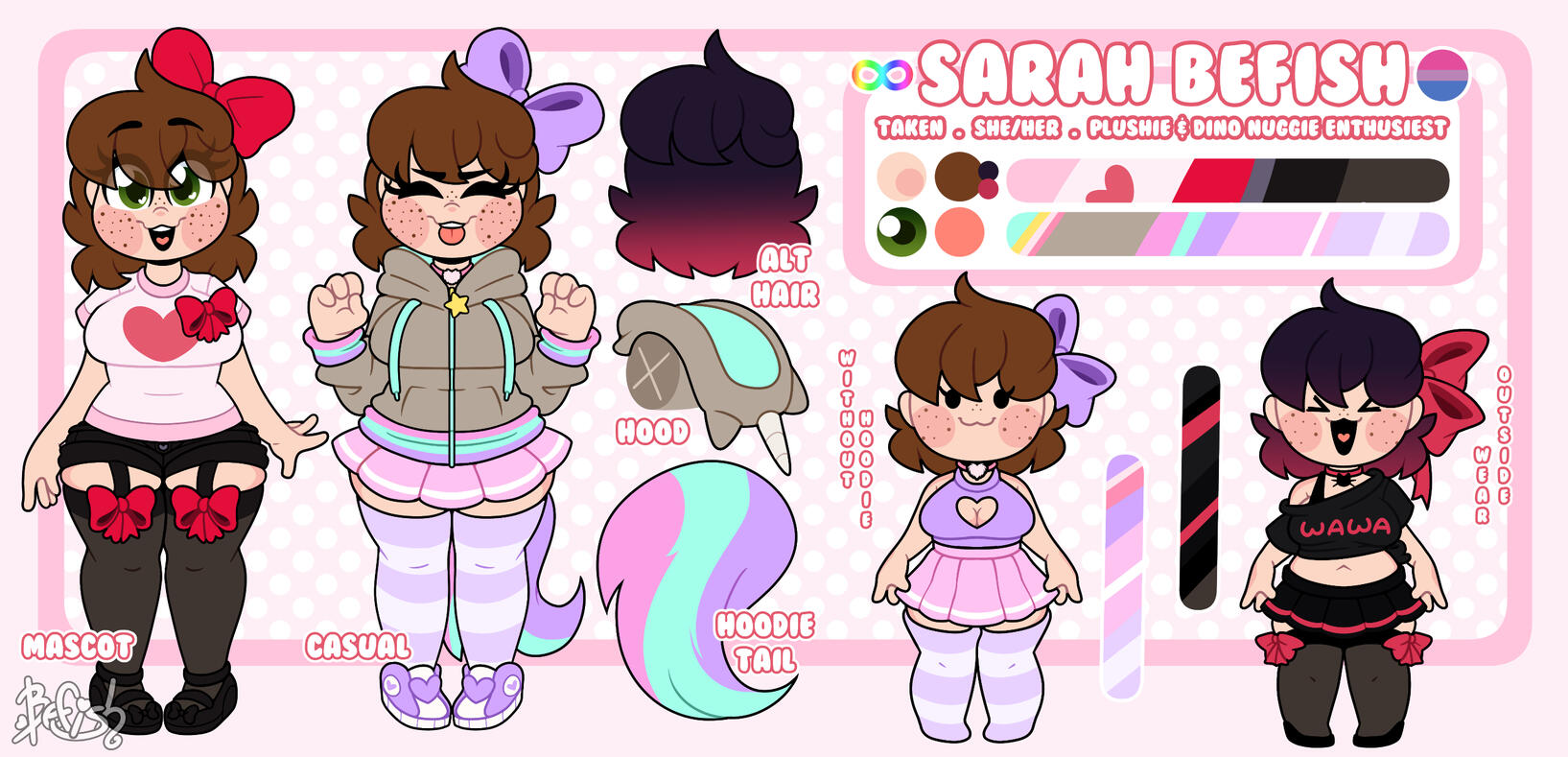 Welcome To...
Befish's Vtuber Corner!
Come one, Come All! We do Live2D Modeling and Rigging, Twitch Emotes, PNGTubers, Panels, and more!
Live2D Info is very text heavy, so just keep scrolling to get to the Emotes / PNGTubers / etc. !
Live2D Prices!
I do have specific rules and standards for Live2D Rigs and Models, so please read the page all the way through before contacting!!
Full Package
Model Art + Rigging
I will ONLY accept characters that fit my style for full-packages!
If I don't think your character really fits my art style and my skills, then I won't take the commission. For a full project as big as a Live2D Model, I want the character to fit as well into my style as I can! Maybe look through my Portfolio for exaples of the characters I work with! I mostly like cutesy uwu girl designs and furries, but of course, that isn't my limit! Feel free to DM me to ask if you're not sure!
I understand that a lot of VTuber designs are complex, and while I'm down to rig them, I think your model may work better in a different art style. Thanks for understanding!
Your character must still follow the rules of my TOS, and must already be designed and have some sort of visual reference!
HalfBody
$475
Chibi & Simple
$550
Fullbody
$600
Complex
$700+
The base prices include all the basic rigging. Body movement, Head tilts, Eyes, Physics, etc. The whole shibang.
Premium VTuber Package
Full Body . $950 | Chibi . $850
This package comes with 5 Emotes (2 Can Be Pose Emotes) + An Alt Outfit!
Normally Worth $1,165(Full) or $1,090(Chibi)!
Additional Add Ons!
Facial Emotes . $45
Pose Emotes . $65
Emotes that change more than the face
Alt Outfits . +50%
Custom Design . +70%
live2D Rigging
This Option is only for RIGGING. You would need to either commission an artist to create the model, or make it yourself, and it must be layered out a specific way.
HalfBody
$275
Fullbody
$320
The base prices include all the basic rigging. Body movement, Head tilts, Eyes, Physics, etc. The whole shibang.
Additional Add Ons!
Emotes . $25
5 Emotes for $100!
Alt Outfits . $50
Live2D PSD Requirements
If you don't know how the layering works on Live2D, this tutorial may help you.
One thing that's missing from that tutorial, is a layer is also needed with your closed eye for each eye for my style of rigging.
If you are wanting custom Emotes/Actions, any extra presets must also be made in that file.
My Live2D Models are also specifically made for VTube Studio, and have the body movement rigged to the face movement for it.FYI - I am totally down to help you with your VTuber Model PSD!
If you'd like me to approve it before it's ready to be rigged, and help explain how certain things need to be layered, I am always down to help!
But please be aware that I will be asking for certain fixes whether or not you asked for help, and these fixes that I ask for are to make the model move correctly and make my process smoother. Most, if not all, of the fixes I ask for are not optional.
If you truly want me to go through and fix your file, I will have to ask for a fee.
This fee will range from 15%-30% depending on how much I need to fix.
Twitch Emotes
Pack of 5 . $150
$35 Individually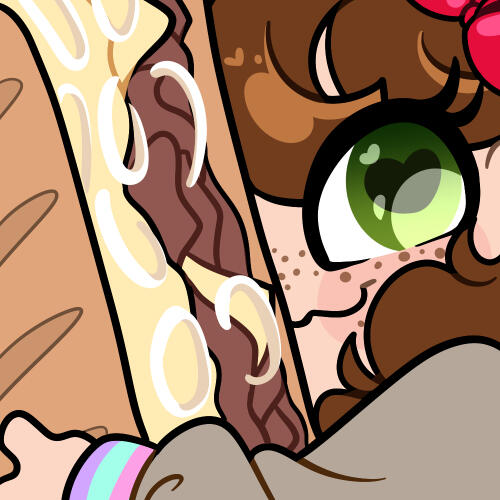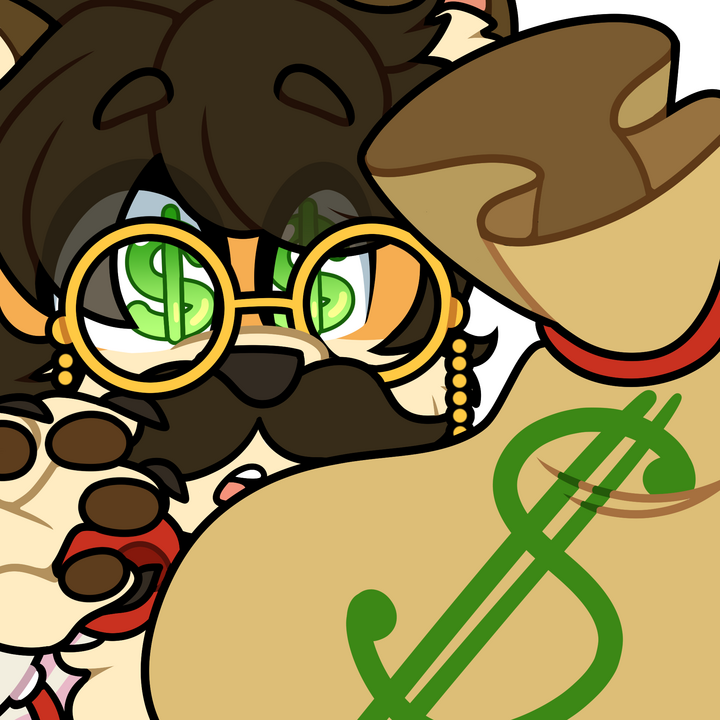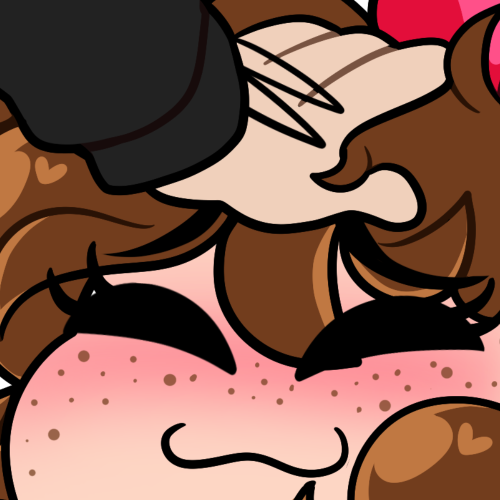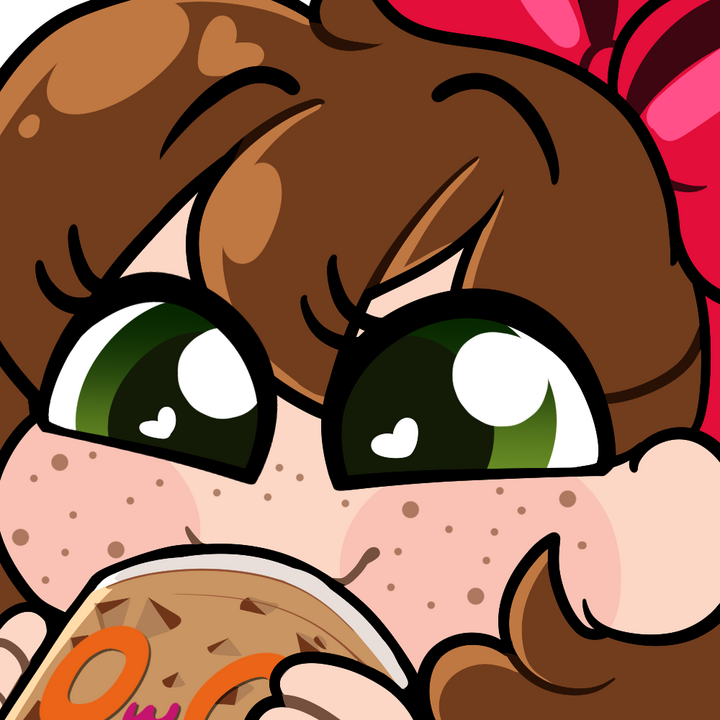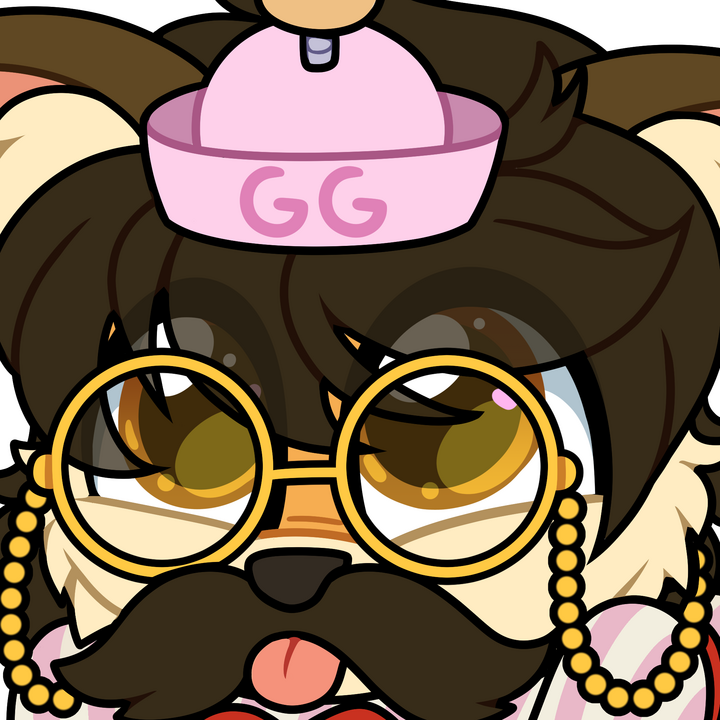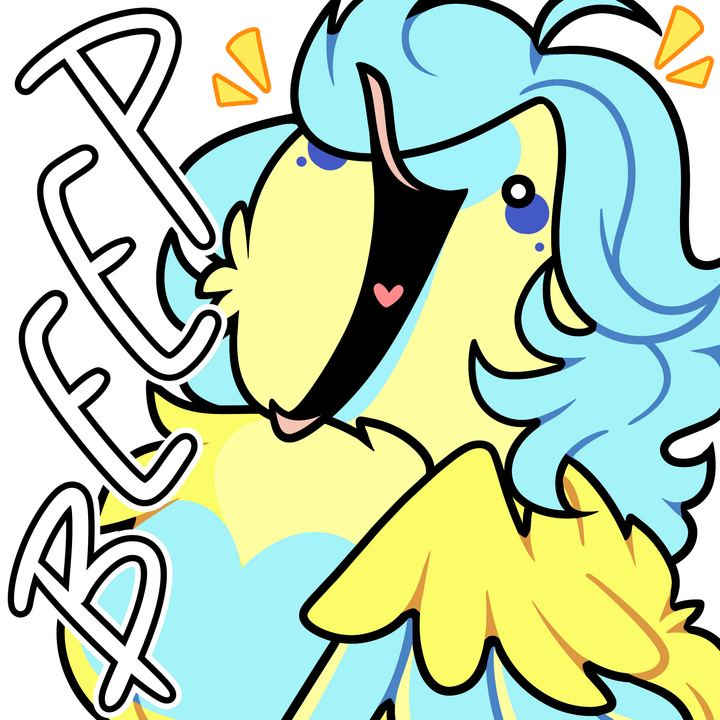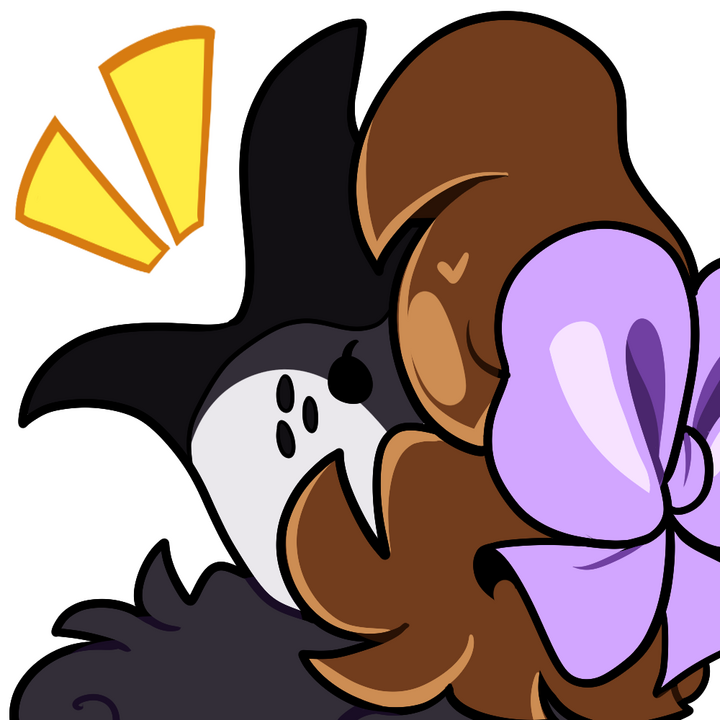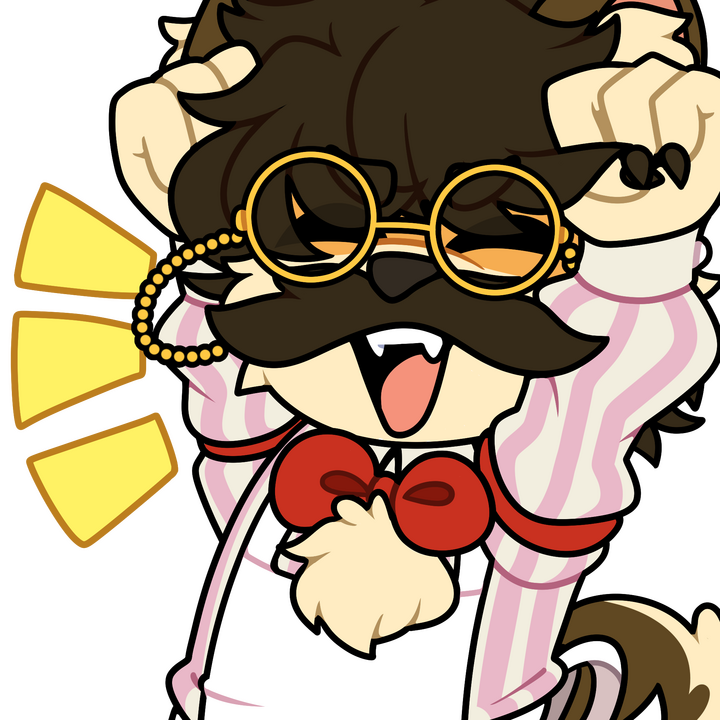 PNGTubers
Chibi . $65 | Gremlin . $45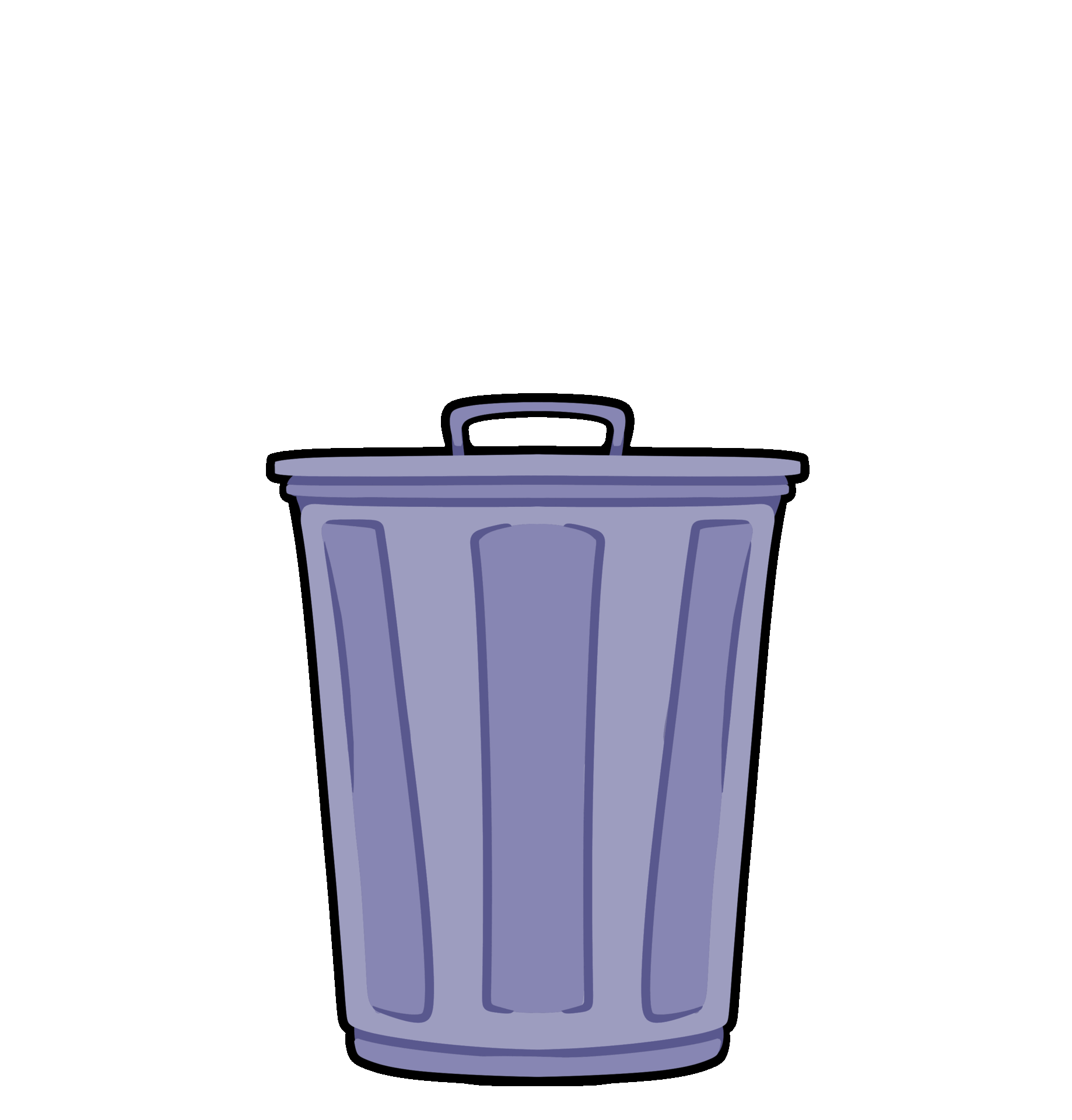 Chibi Example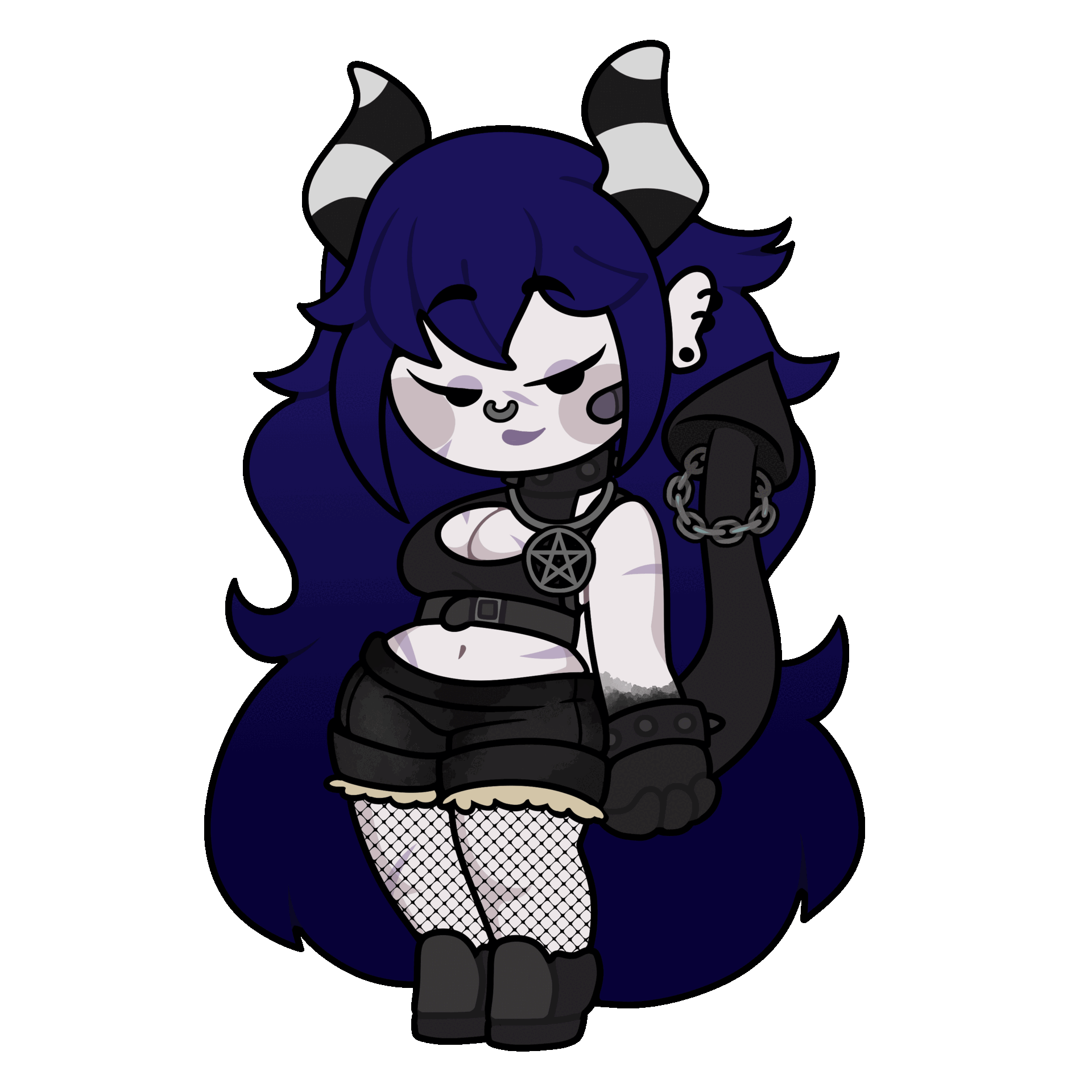 Gremlin Example
These are simply two images, one with a closed mouth and one with an open mouth, that one can use while streaming to show them talking!
Some people use it for themselves, and some people use it for their friends during streams with multiple people!My most popular PNGTubers are Chibis & Gremlins!
But I can make them with any style of mine for a different price, just ask!These are also made for VeadoTube
and come with eye blinking frames as well!You can add different emotes for $15 Each!
Comes with, Open Mouth, Closed Mouth, Eye Blinking Frames for each emote.
Welcome To...
Befish's Custom Merch Table!
Currently we have Custom Badges!
Half Body
$80
Chibi & Pony
$60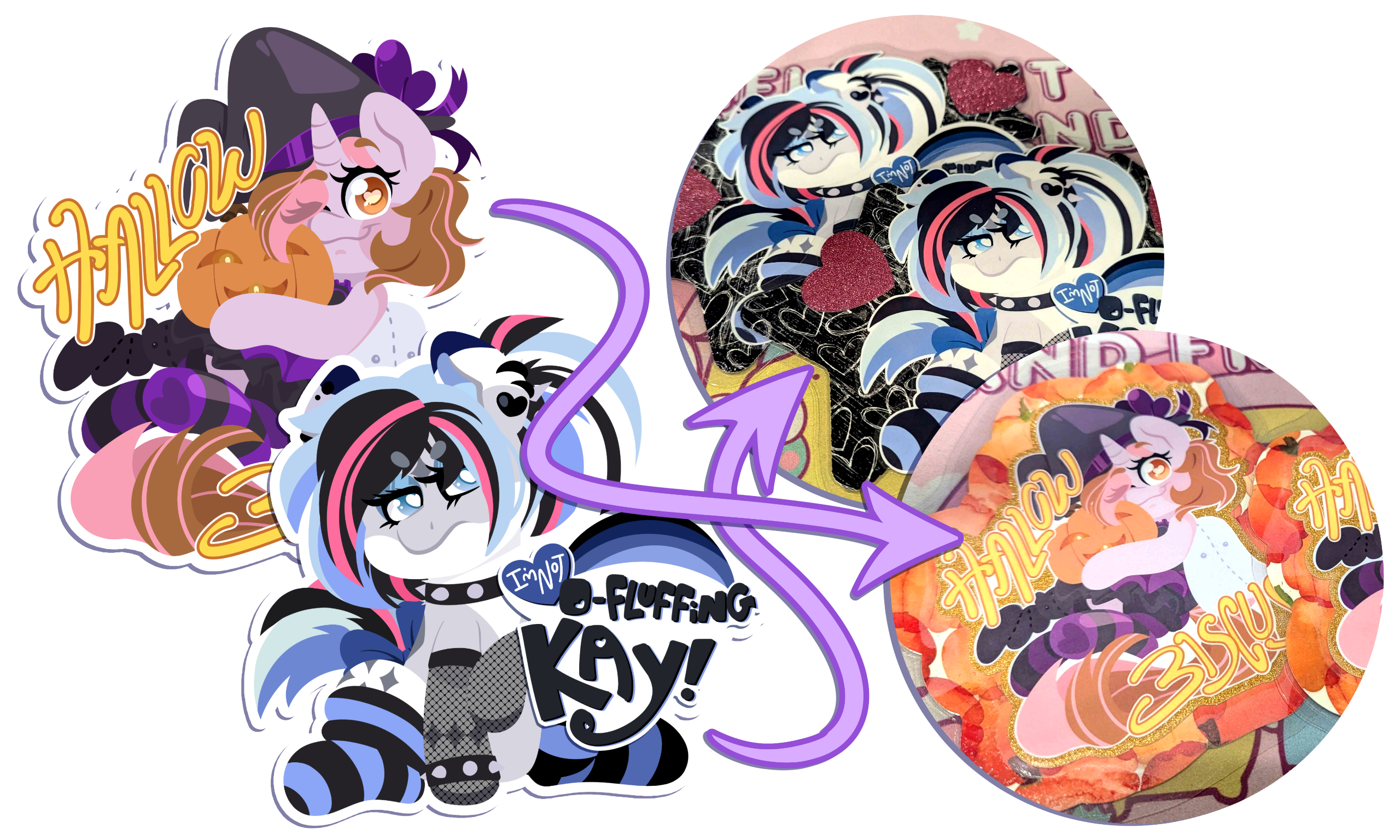 What Will You Get?
Unique Art Style Not Available via Regular CommissionsDigital PNG of the Badge2 Physical Badges
1 is back up
Laminated + Badge ClipSurprise Freebie Sticker!
How Do You Get It?
Pickup At Con
Free!
Available For
TrotCon
Everfree Northwest
& PuchiCon
Shipping Inside USA
$3.50
International Shipping
Discuss via DMs!
Original Illustrations
Character Design
Client Work
Merch Work
I am girl
fueled by mountain dew and your money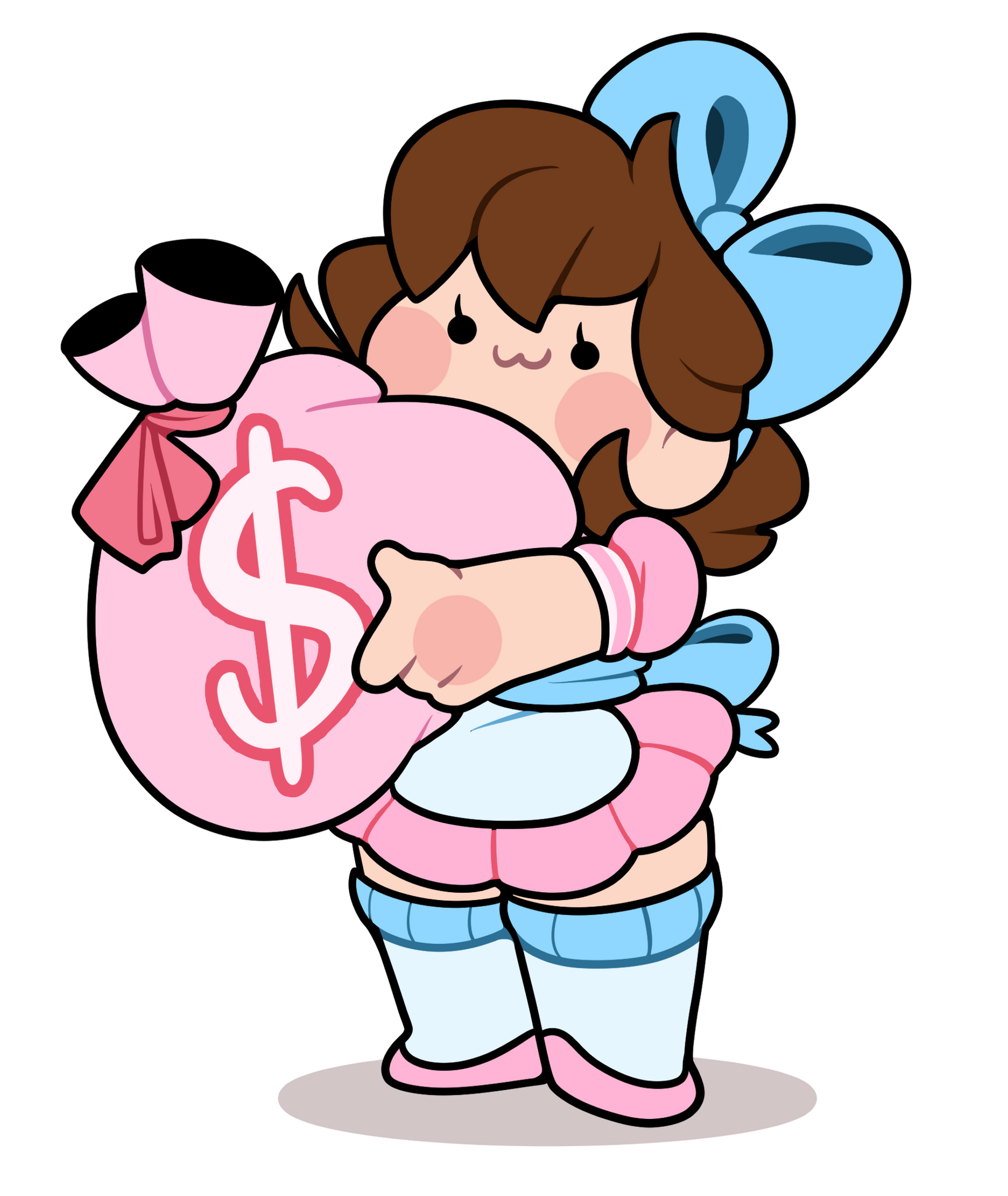 jk scroll down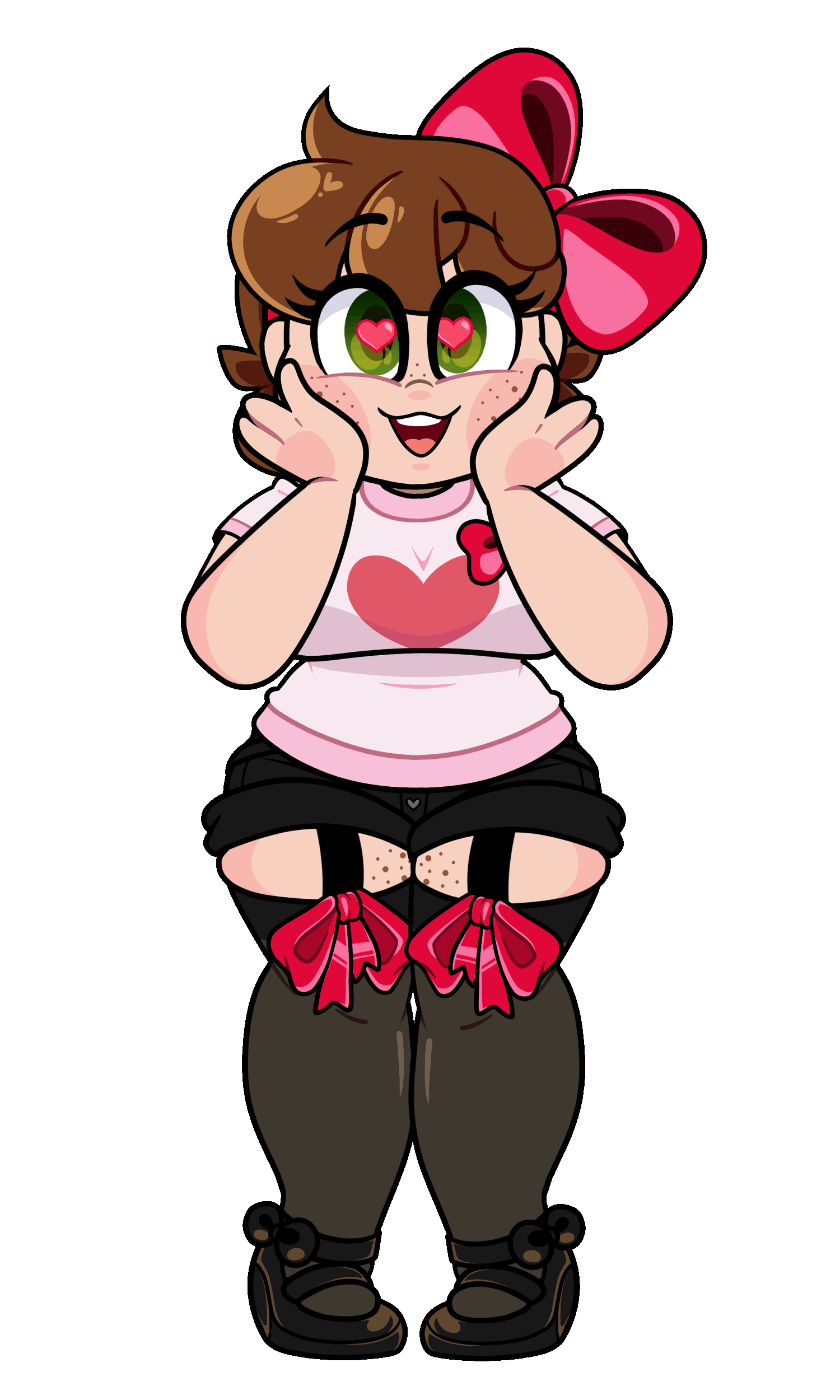 Hello Hello! My name is Sarah Befish!
Pronounced Bee-Fish
I'm a 23 year old girly who's a full-time Commission Artist, Live2D Rigger, and ENVTuber! I draw cute girls in thigh highs, make VTuber Models, vend at conventions, and that's about the extent of my personality!
I have not only worked on my own since around 2014, but I have also worked for several different conventions and clients;
I currently work for TrotCon and SeaquestriaFest on their Design Staffs.
I have also worked on BabsCon's Design Staff, and was Design Staff & Art Lead at Crystal Mountain Pony Con.
I've also done VTuber Models for several Streamers & YouTubers such as SaberSpark; and done Album Covers for musicians like Ben Visini!My Commissions are pretty much ALWAYS open if you're ever looking for an artist to bring your idea to life!I also vend at several conventions, scroll down to view my schedule!
Convention Schedule
SeaquestriaFest
TrotCon
Everfree Northwest
Furrydelphia
PuchiCon
CiderFest
Accepted ✔️
Accepted ✔️
Accepted ✔️
Attending ✨
Accepted ✔️
Pending ⌛
Me and My Partner vend together as "Befish n' Fluffle Stuff", so come visit us if you ever see us at a con!
**These are my Commission Rules, or Terms of Service. **
Please read through them before sending a commission. I will not accept anything that breaks these rules. I also have the right to refuse any commission regardless of rule breaking.
✅ Will Do! ✅
Humans | Furries | Ponies | Anthros
OCs | FanArt
Suggestive Art
including poses, lewd-ish outfits, etc.
Commissions including my OCs
that don't include shipping or romantic indications
Cute Girls and Thigh Highs ♥️
⛔ Will NOT Do! ⛔
NFTs
Armor and Guns
Porn/Nudity/NSFW
Gore
Fetish Art
Characters from realistic looking games
only-text descriptions
unless for customs
Other people's styles
Hate Art towards anyone or any show.
OCxMy OCs
Commissions with romantic indications with my OCs.
GENERAL RULES
I CANNOT START THE COMMISSION UNTIL PAYMENT HAS BEEN MADE.
I only accept 100% payment, up front before the commission starts, unless an exception has been made in text.We Accept Payment through Stripe or Paypal.Please be PATIENT!
Art isn't made in a day, and I'm definitely not an art machine. Commission-Artwork is my main job, but I also have a part-time job that takes up a lot of my time too, along with an entire To Do List that may be already in front of you. You will get your art, just please be patient.If you have a deadline to meet, the best bet is to commission me at least a month ahead of time, if not more.
If it's within 1 week of the deadline, I will charge a rush fee. Rush fee will be 20% if under 1 week, 30% if under 3 days.Please make sure my style fits what you'd like!
I won't do a commission if you're just paying me for another person's style because they're more expensive. And some things don't work in my style, or are extremely difficult for me. I haven't perfected my style yet.Please make sure you have an easy-to-see reference sheet.
I CANNOT work with vague descriptions of characters, text descriptions, or realistic/detailed Video Game Characters (eg. World of Warcraft characters).I will not work with references/characters made with AI Art.
Few exceptions exist; like if the network you are using is entirely only your art and that that is 100% provable.If it is Only a text description or a character that has not been fully designed yet, then you will be charged a $60 design fee.
This is because not only I am designing the character, but you will hold rights to the character I give you as well.The price can be raised based on complexity, including outfits, character design, or props.Extra fees will happen if excessive changes are requested.
Not if it's things like changing the hair color, or if I got something wrong on the character, etc. More if you're changing it beyond the original commission, and I'm practically redoing the art.I require Credit when using Commissions I have drawn for you. This goes for both Illustrations and Live2D Rigging.
As long as it is somewhere on the page acknowledging that I drew said-artwork for you. No going around claiming you drew the artwork either, obviously.My To Do list is PUBLIC.
This includes commission details, image references, and usernames! If you'd like your commission to not be public, or would not like the WIPs to be public, please let me know beforehand.I also like the stream really often, and it's how I get my commissions done!
If you'd like your commission to not be streamed, OR for you to be there specifically when I do stream it, please let me know! I always try to DM the commissioner before streaming their art so they can show up!Edits to Commissions cannot be made after a long period of time
I try to organize my Commission folder from time to time, and delete the original art files to clean up space on my computer.MAKE SURE TO SAVE YOUR COMMISSION.
After years and years, there is a chance of certain social medias going down, or my accounts getting deactivated; like when my dA was deactivated. There's always a small chance your art could be lost, and I'll have no way of finding it anywhere.Prices are FINAL
They will change and update whenever I'd like them to.Please Do Not try to negotiate your commission if I state I am uncomfortable with the idea.
I'm pretty sick of this happening. If I'm uncomfortable with your idea, I'm still going to be uncomfortable with any more versions of the same idea.
REFUND POLICY
If a refund is requested, it will be handled on a case-by-case basis, and is not 100% guaranteed. I will not be handing out refunds to people just because they decide they can use the money elsewhere or that they made a poor financial decision by paying me for art. I am an independent person, and not a company, and cannot continually have money taken from me just for other people's decisions or situations. If I make a very large mistake that deserves a refund, then that's another story.Any refunds will also not be made in full; you will receive 75% back if the commission has not been started, 50% back if the commission has been sketched, 25% if past the sketch phase. Any commissions that have been finished cannot be refunded, period.If you agree to do a payment plan, payment plans cannot be refunded. Please accept the risk if you cannot pay all at once. Of course there are rare exceptions, but those are in regards to if I really mess up, and after the entire payment plan has been paid off.If I do need to cancel the commission myself without being asked for a refund from the other party, it will be refunded.
COMMISSION RIGHTS
If you commission me, you do not own the rights to the image itself. You, of course, still own the rights to the characters you commission if you own them, but you do not own the art that I drew. You cannot sell, mass produce, create merchandise, or in other forms make profit, etc. off of my art unless discussed and agreed upon. Things like resell fees, royalties, and more can be discussed if that's what the art is needed for.VTuber Models and Twitch related commissions are also a different story, since they are made for Twitch. VTuber Models specifically include the fees that give you the right to profit off of the model.No matter what payments are made, you MUST credit me somewhere for doing the artwork. No matter what the commission is. I need to be credited for my work.My art may never be used for NFTs, no exceptions.
This TOS may be updated as I see fit.I have the right to cancel and refund the customer, no matter what the reason.
I have the right to refuse any commission or customer.
**If you Commission Me, You Agree to ALL of these terms. **
❤︎ Artist Credit's For Befish's Twitch ❤︎
My VTuber Model, Live2D Rigging, Gaming Layout, and most other art on the stream is my own!
But otherwise, here's all the lovable artists who did things for this stream! ❤︎❤︎ Models ❤︎
3D VRChat Model
Julian_Hang❤︎ Stream Layout ❤︎
Art Stream Overlay
WinterShibe
Several Alert Box Animations | Voice Lines | Changing Outfit Loading Screen
Fluffle Puff
Error Window Transition
Jmore
Special Transitions
Morroder
Goal Bar Widget
CliveGin❤︎ Emotes ❤︎
Lurk, Heart, and Thonk Emotes
AkiiAkuma
Poggers Emote
TechyCutie
Pony Wave Emote
Kirionek
Rave Emote
Usagi_Chin❤︎ Etc. ❤︎
Tiny Chibi in the Corner
Voidseers
"Twitch Integrated Throwing System"
Remasuri32